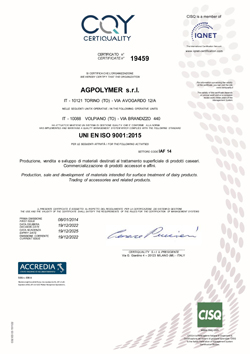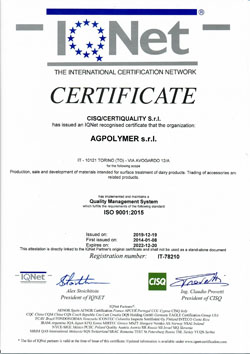 AgPOLYMER Quality System has been certified according to the UNI EN ISO 9001: 2015 standards for development, production, sales and technical assistance of materials intended for surface treatment of dairy products. Trading of accessories and related products. The Institute for Quality Certification, CERTIQUALITY, member of the European organization IQNET, conferred its authoritative recognition to AgPOLYMER on December 22, 2016.

GMP (Good Manufacturing Practices)

The AgPOLYMER products are manufactured in compliance with the general and specific rules on GMP (Good Manufacturing Practices) according to Regulation EU 2023/2006.